New Products

I wanted to make an album for a gift this Christmas as a gift. I designed the album you see here that I call "So Happy Together". The album was a big hit and everyone started asking for it in kit form. This book is a bright and cheerful home for your family photos. I've used papers from Jillibean Soup to capture a fun and happy spirit. Our book is a 6 page chipboard binder that gives you plenty of room for photos and journaling. This "So Happy Together" album is accented with a big bow on the spine, and a cute red knob on the front.
My instructions are detailed, and are four pages of detail and color photos.
You can read more details and see about ordering this album
here!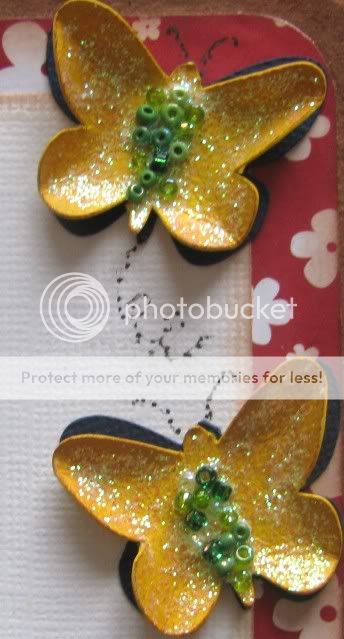 More New Products!
It's just a fun little page accent we are offering in plain white. You accent with ink, glimmer mist, chalk, or paint. These little tickets are only .36 each and come in over 30 catergories. We do wholesale this product! You can order them
here!
I've just been buried after my son's surgery and still playing catch up. My son is doing well and headed back to school 2 hours a day for the first time today. (you can read all about this at
http://www.tjbcreeek.blogspot.com/
) All is good on the home front, except that we are still doing tons of meds and infusions that are disturbing our sleep! :) The gals have been working hard at the shop to keep things going, and they've done a great job. That being said we're behind on many projects. If things still seem strange it's because we're just trying to get caught up. (for example you'll notice we don't have all the images up of the tickets yet...we're trying!)
We are headed to Louisville, KY this weekend for The Creating Keepsakes Scrapbook Convention. (Feb 26-27). We've been working hard to get the booth loaded and ready for show and working in new products the minute the arrive in the door. We're bringing the new tickets, and hopefully two new kits, and lots of new stuff from Ranger and Prima are supposed to be arriving Wednesday. It's fun when new things start arriving!
You'll find us on the road...
March 26 & 27 Memories Expo Columbus, Ohio
April 9 & 10 Creating Keepsakes Convention St. Louis, MO.
We are still open in the shop every Friday from 10am-5pm at our home base in Muncie, Illinois. A note about the shop...as we have new products arriving we are moving sku lines around. This means the shop at present is VERY VERY bare!!! We've pulled hundreds of skus out as old or deletes, and until new products arrive things will be slim pickens for a few weeks. We are open, and you are welcome to crop and shop, but we do want you to know that when I take the inventory OUT to a show over the next few weeks things are empty in our shop. As you see us accouncing new products you'll know the shop in Illinois is filling back up with goodies for you to purchase!
Keep Scrapbooking!
Tom and Julie Creek
Creek Bank Creations, Inc.
101 Ross Street
Muncie, IL 61857
(217)-548-2132
Become a fan of Creek Bank Creations on FACEBOOK!